THE SURVIVAL TRAINING TEAM
At present, your instructors are a team of 4 with vastly different training backgrounds. Where possible, all three instruct on each course to give balance and a healthy cross-pollination of ideas. 
CHIEF INSTRUCTOR - ANTHONY RODGER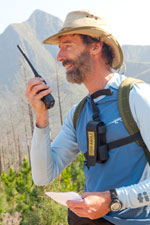 Anthony is a former SAS soldier who later in his military career went on to instruct at the Royal Air Force School of Combat Survival and Rescue (SCSR) based in Cornwall in the UK. (Click here to see their website).
SCSR has been training RAF aircrew since 1944 and is regarded as the best of its kind anywhere in the world.  Their instructors are selected from the best of all three services  and during their time at the 'School' will become instructors of desert, arctic, jungle, mountain, temperate and sea survival before specialising in the area that most interests them.
Anthony spent 3 years at the Survival School, specialising in Arctic Survival, one of the toughest arenas known to man, and spent 3 full winters in Labrador and Norway.  He also ran aircrew jungle survival courses in Borneo and led expeditions to rainforests all over the world. 
In 2002, he left the British Forces to retrain as a commercial helicopter pilot.  He now flies in the Oil Fields of West Africa and has recently conducted Survival Training for pilots in Nigeria as well as Winter Survival Training for the South Cape Mountain Rescue Team of the MCSA in South Africa, where he now lives.
Email: anthony@survivaltraining.co.za
INSTRUCTOR - NEIL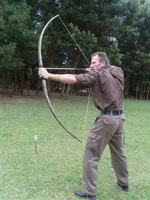 Neil is an original backwoodsman.  He can turn a piece of old wood into a useful tool, make his own clothes and shoes from animal hide, makes knives and can build a survival shelter in the time it takes most people to think about a decent design. 
Neil has a marvelously diverse background including the design, construction and sale of Recurve hunting bows.  Survival skills are not just a pastime for him; they are a way of life.
Aside from survival training, Neil has built a Tree House Lodge which, amongst too many other projects, he runs with his wife near Plettenberg Bay.  Their website is www.treehouselodge.co.za and the lodge would be a perfect place to stay at the end of a survival course for those wanting to stay on and explore the Plettenberg Bay area.
Email: neil@survivaltraining.co.za
INSTRUCTOR - Nathan Hill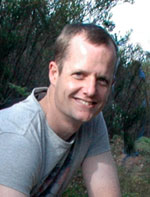 Nathan provides admin and technical support to the team aswell as being an instructor. (Contact him should you have any questions about courses etc).
He joined his first survival training course in the UK in 2005 and joined forces with the rest of the team when he moved back to South Africa in 2009.
Nathan is currently finishing an African Nature Training course which is accredited to FGASA level 3. (Field Guide Association of South Africa).
Nathan is Level 3 Advanced Emergency Care trained.
Email: admin@survivaltraining.co.za
Signup for our Newsletter, Survival Tips,
Training Dates and Special Offers.
HOW DO I BOOK?
Simply fill in your details on the Contact page and we will get hold of you will specific course information, dates and other booking info.

Click here for the contact form>>